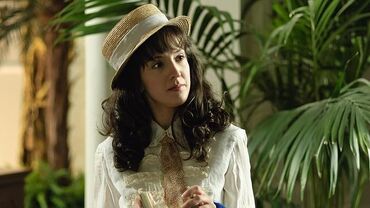 Lady Agatha Mary Clarissa Miller Christie Mallowan, que aparece en la serie con su nombre de soltera Agatha Mary Clarissa Miller.
Llegada al Gran Hotel
Edit
Agatha Miller llega al Gran Hotel a mano de Lady Luzdivina, con quién viene a pasar unos días. Agatha interviene en las investigaciones del Detective Ayala y Julio, sin que estos estén de acuerdo.
Gracias a la ayuda de Agatha, las investigaciones de la policía y de Julio progresaron.
Section heading
Edit
Write the second section of your page here.