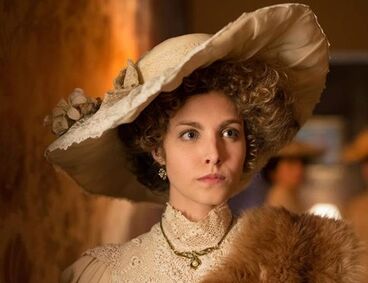 La Reina Victoria Eugenia visitó puntualmente el Gran Hotel tras descubrir que su marido el Rey Alfonso XIII se estaba hospedando allí de incógnito.
La Reina trata de confirmar sus sospechas con su visita sorpresa al Gran Hotel y trata de descubrir si su marido le es infiel. Sin embargo el Rey Alfonso XIII consigue no ser descubierto con su amante Rosemary gracias a la ayuda de Alfredo Vergara, el director del Gran Hotel al que nombra Señor de Cantaloa tras haberle ayudado. Junto a Alfredo, el Rey consigue excusarse ante la Reina diciéndola que tan solo ha ido al Gran Hotel para asistir a una cena benéfica a favor de niños huérfanos que iba a celebrarse allí.
Aún así, la Reina Victoria Eugenia es una mujer celosa, que sigue con sus sospechas, y decide acompañar al Rey durante el resto de su estancia en el Gran Hotel. Así que también asiste con él a la cena benéfica a favor de los niños huérfanos de Cantaloa.
La Reina Victoria Eugenia es interpretada por Aída Flix.
Write the second section of your page here.
Community content is available under
CC-BY-SA
unless otherwise noted.